Green Day, il nuovo singolo "Oh Yeah!" uscirà il 16 gennaio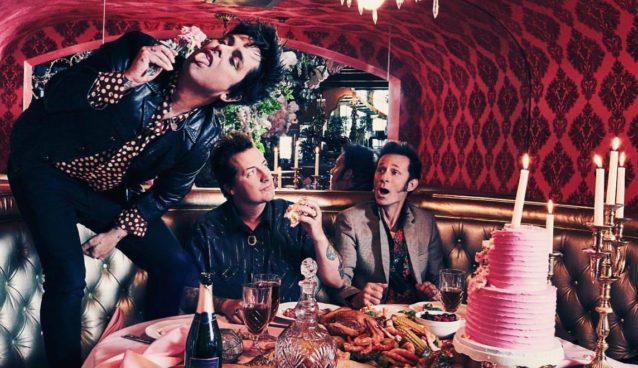 Siamo ufficialmente a distanza di un mese dall'uscita del nuovo album dei Green Day, Father of All Motherfuckers. In attesa del nuovo lavoro, i Green Day hanno annunciato l'uscita di una nuova canzone la prossima settimana. La band ha confermato su Twitter che il loro nuovo singolo, "Oh Yeah", uscirà il 16 gennaio.
La band ha anche pubblicato ufficialmente la back cover ( già trapelata lo scorso dicembre ), insieme alla tracklist:
1. Father of All…
2. Fire, Ready, Aim
3. Oh Yeah!
4. Meet Me on the Roof
5. I Was a Teenage Teenager
6. Stab You in the Heart
7. Sugar Youth
8. Junkies on a High
9. Take the Money and Crawl
10. Graffitia
In seguito all' annuncio del singolo, Billie Joe Armstrong ha usato Instagram per annunciare che la band sta "pianificando alcune cose, alcune sorprese" per celebrare l'uscita di Father Of All, il 7 febbraio. Una delle sue idee è quella di organizzare un concerto in un cortile, parcheggio ecc di chi lo metterà a disposizione.
Passate sulla nostra pagina facebook Green Day Italy – Italian Rage and Love e non  dimenticate di seguirci per restare sempre aggiornati sui Green Day!!!!