I The Coverups, una nuova band con i membri dei Green Day
2 min read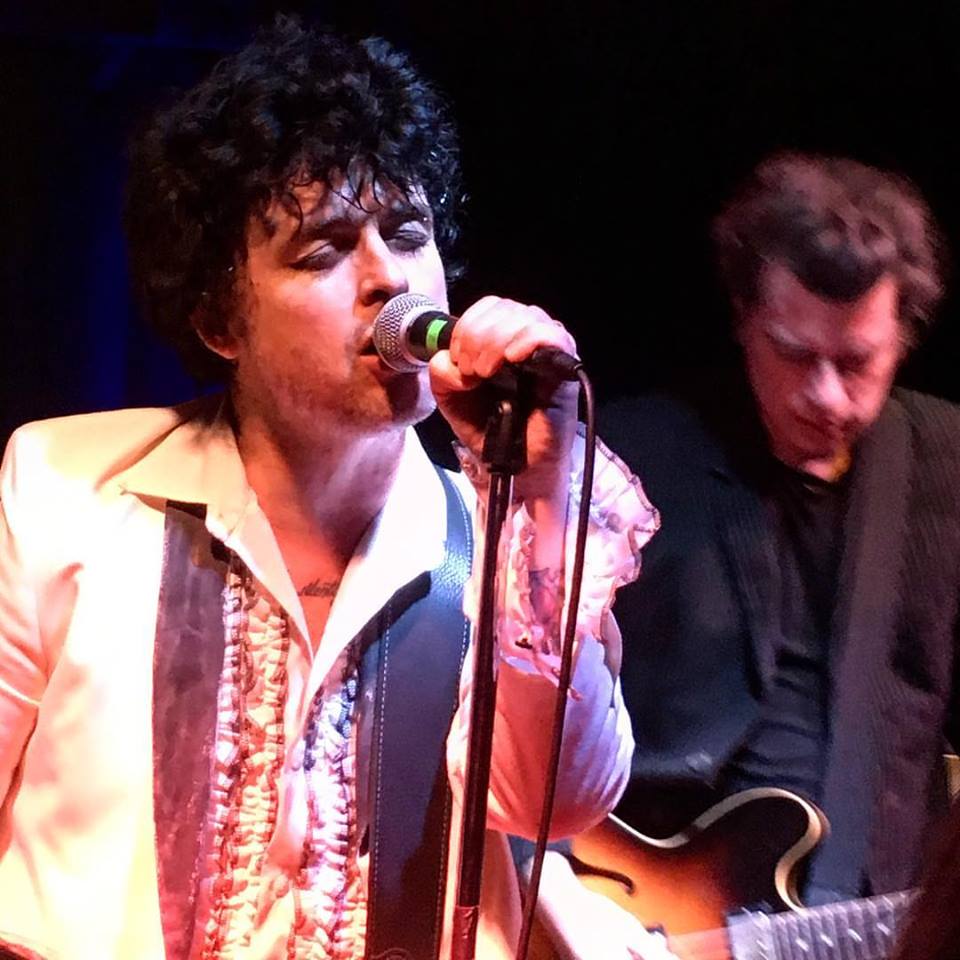 Una band di nuova formazione chiamata "The Coverups" ha fatto il suo debutto lo scorso 15 Gennaio ad Albany, in California, davanti ad un pubblico di sole 200 persone all' Ivy Room.  Dei The Coverups fanno parte molti membri dei Green Day  tra cui Billie Joe Armstrong alla voce e chitarra, Mike Dirnt alla chitarra e alla voce, e Jason White alla chitarra e alla voce. Della band fanno anche parte il tecnico di lunga data dei Green Day, Bill Schneider al basso ed infine alla batteria, l'ingegnere audio dei Green Day, Chris Dugan.
La band ha suonato una ventina di canzoni, tutte cover di brani popolari della meta del '900  come "Dancing with Myself", "I Fought the Law", "Ziggy Stardust" e molte altre.  Di seguito potete guardare 'I Wanna Be Sedated' e cliccate QUI per molti altri video della serata:

Non dimenticate inoltre di guardare tutte le foto caricate sulla nostra pagina facebook, cliccando invece QUI.
La scaletta della serata è stata:
Color Me Impressed (The Replacements cover)
 Walking Out On Love ( The Nerves cover )
 I Can't Explain ( The Who cover )
 Chinese Rock ( Ramones cover )
 I Wanna Be Sedated (Ramones cover)
 Paint It Black (The Rolling Stones cover)
  I Fought the Law (The Crickets cover)
Bastards of Young (The Replacements cover)
Neat Neat Neat (The Damned cover)
Million Miles Away (The Plimsouls cover)
American Girl (Tom Petty cover) (with Jason Beebout)
Pretty in Pink (The Psychedelic Furs cover)
Teenage Kicks (The Undertones cover)
Dancing With Myself (Generation X cover)
 I Wanna Be Sedated (Ramones cover)
 Ziggy Stardust (David Bowie cover)
Happy (The Rolling Stones cover)
Surrender (Cheap Trick cover )
Whole Wide World (Wreckless Eric cover)
 ( What's So Funny 'Bout) Peace, Love, and Understanding (Nick Lowe cover)