I Green Day pubblicano Nimrod 25th Anniversary Edition
3 min read
La band ha pubblicato un nuovo cofanetto per celebrare i 25 anni del loro quinto album Nimrod
Green Day Nimrod 25th Anniversary Edition è uscito
È il 14 ottobre 1997 quando i Green Day pubblicano il loro quinto album in studio, Nimrod. Un netto distacco dai lavori precedenti, più maturo e sperimentale, apre molte porte ai Green Day e dà loro il coraggio di mostrare al mondo il loro lato più morbido. L'album contiene Good Riddance ( Time Of Your Life) la prima ballata della band, che diventa un successo mondiale.
Per celebrare i 25 anni dalla pubblicazione di questo album iconico, Billie Joe Armstrong, Tré Cool e Mike Dirnt hanno pubblicato il cofanetto "Nimrod 25 – 25th Anniversary Edition", che con un totale di 52 brani, oltre all'album originale, include demo inedite e il live all' Electric Factory di Philadelphia, tenutosi nel 1997.
Per i 25 anni di "Nimrod", i Green Day ci riportano indietro nel tempo portandoci a scavare più a fondo nell'animo del trio che stava vivendo un periodo di transizione indispensabile per il loro futuro. Ed è nella seconda parte di questo imperdibile cofanetto, contenente demo inedite, che troviamo sorprese. Tra i brani, tutti risalenti alle sessioni di registrazione dell'album, troviamo la frenetica ed arrabbiata "You Irritate Me", la straordinaria "Black Eyeliner" che possiamo definire una fusione tra Church On Sunday ( dall'album Warning del 2000) e Kill Your Friends ( dal disco dei The Longshot, Love is For Losers del 2018 ). Un altro momento clou è la traccia "Place Inside My Head", in cui troviamo Mike Dirnt alla voce. Spazio alla sperimentazione con un brano dallo stampo popolare con "Tre Polka". Troviamo anche due cover: Alison ( Elvis Costello) e inoltre Chain Saw ( Ramones).
Infine che dire del concerto all' Electric Factory? Un viaggio senza tempo che ci riporta indietro fino al 1997 e che offre anche agli ascoltatori più giovani la possibilità di assaporare quella che poteva essere l'atmosfera ad un concerto della band all'epoca. Attraverso 20 tracce, chiudendo gli occhi, sembra quasi di essere là, ammassati sottopalco.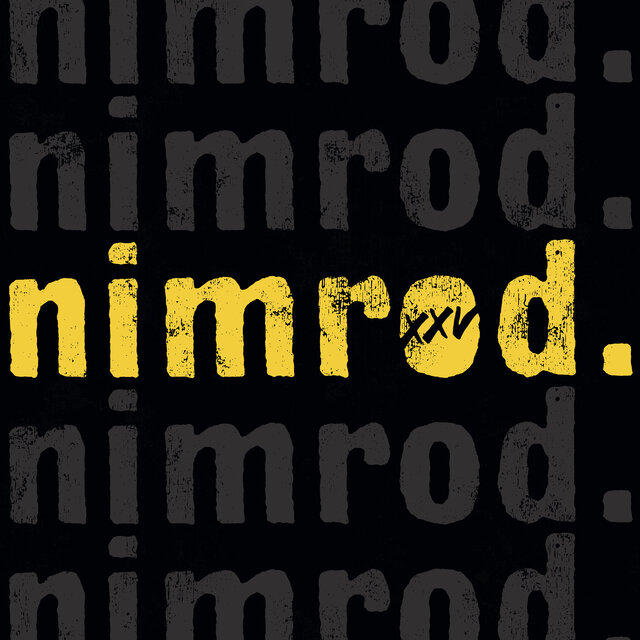 1.Nice Guys Finish Last
2.Hitchin' a Ride
3.The Grouch
4.Redundant
5.Scattered
6.All the Time
7.Worry Rock
8.Platypus (I Hate You)
9.Uptight
10.Last Ride In
11.Jinx
12.Haushinka
13.Walking Alone
14.Reject
15.Take Back
16.King for a Day
17.Good Riddance (Time of Your Life)
18.Prosthetic Head
19.Nice Guys Finish Last (Demo)
20.Place Inside My Head (Demo)
21.The Grouch (Demo)
22.Walking Alone (Demo)
23.Jinx (Demo)
24.Alison (Demo)
25.Espionage (Demo)
26.You Irritate Me (Demo)
27.Tre Polka (Demo)
28.When It's Time (Demo)
29.Desensitized (Demo)
30.Chain Saw (Demo)
31.Reject (Demo)
32.Black Eyeliner (Demo)
Live at the Electric Factory, Philadelphia 11/14/97)
33.Going to Pasalacqua
34.Welcome to Paradise
35.Geek Stink Breath
36.Nice Guys Finish Last
37.Hitchin' a Ride
38.The Grouch
39.Chump
40.Longview
41.2000 Light Years Away
42.Brain Stew
43.Jaded
44.Knowledge
45.Basket Case
46.She
47.F.O.D.
48.Paper Lanterns
49.Scattered
50.Prosthetic Head
51. When I Come Around
52.Good Riddance (Time of Your Life)
Nimrod 25th Anniversary Edition è disponibile sulle piattaforme streaming musicali, ed in tutti gli store in formato cd e vinile.
Due anni fa la band aveva celebrato i 25 anni di Insomniac con una ristampa in vinile arancione