Billie Joe Armstrong annuncia l'album "No Fun Mondays", in uscita il 27 novembre
2 min read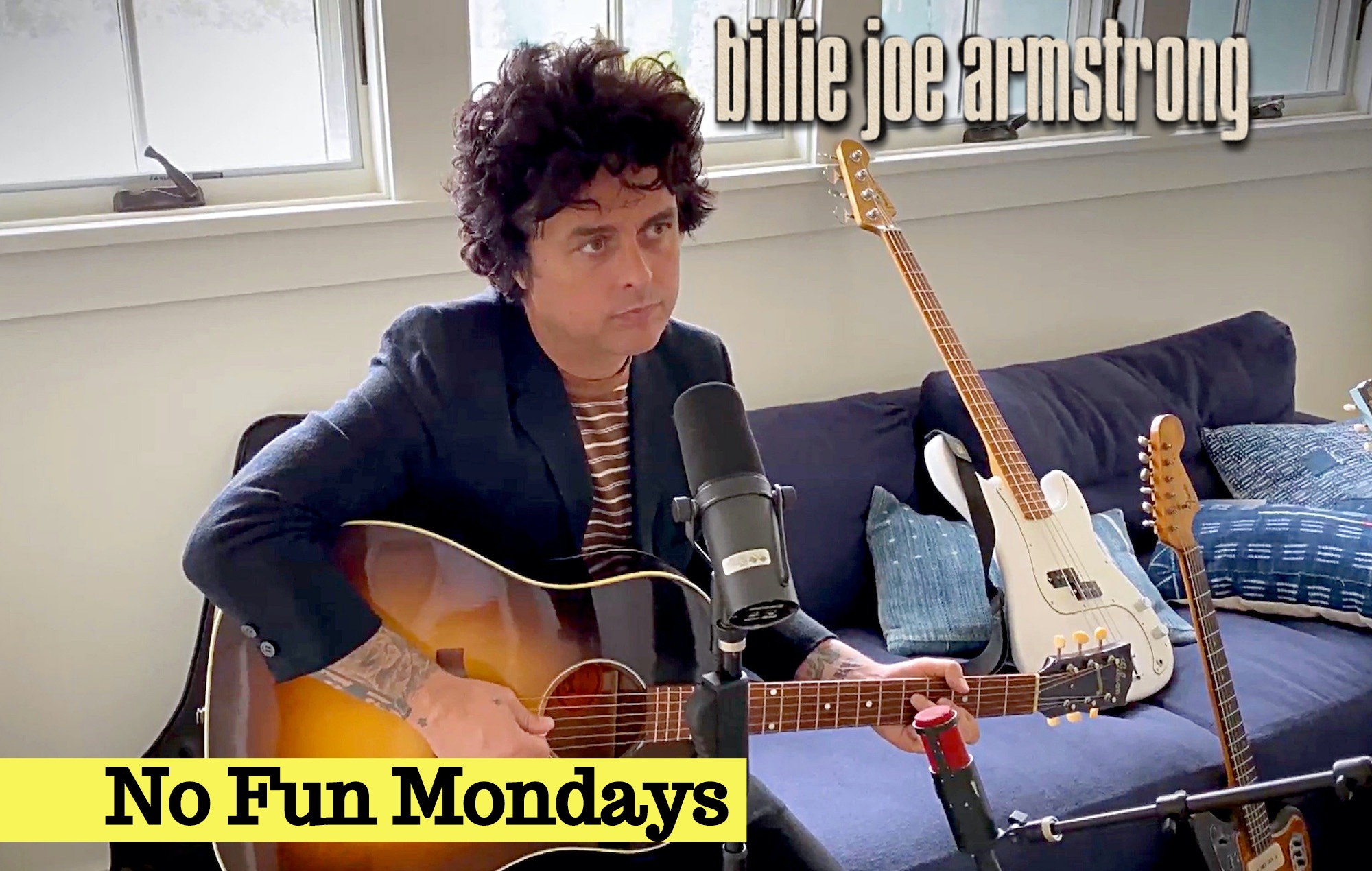 Billie Joe Armstrong dei Green Day pubblicherà le varie cover che ha registrato durante il lockdown del Covid-19 come nuovo album, No Fun Mondays, in uscita il 27 novembre tramite Reprise / Warner Records.
Armstrong ha lanciato il progetto No Fun Mondays a marzo all'inizio del blocco, pubblicando una cover di "I Think We're Alone Now" Tommy James. Ha continuato a pubblicare svariate cover, dai classici punk come "Police on My Back" dei Clash, a brani rock classici come "Gimme Some Truth" di John Lennon, pezzi più pop "Manic Monday" dei Bangles e spazio anche alla nostra italia con "Amico" di Don Backy dove canta in italiano.
"Mentre eravamo tutti in quarantena, ho riflettuto sulle cose che contano di più nella mia vita: famiglia, amici e, naturalmente, musica. Immagino che se dobbiamo trascorrere questo tempo in isolamento, almeno possiamo stare da soli insieme" ha detto Armstrong in una dichiarazione
L'album "No Fun Mondays" sarà in vendita in CD e vinile, mentre un edizione color celeste con copertina fotoluminescente che si illumina al buio è già disponibile pre-ordine sullo store ufficiale dei Green Day.
Questa la tracklist:
1. "I Think We're Alone Now"
2. "War Stories"
3. "Manic Monday"
4. "Corpus Christi"
5. "That Thing You Do!"
6. "Amico"
7. "You Can't Put Your Arms Round a Memory"
8. "Kids in America"
9. "Not That Way Anymore"
10. "That's Rock 'N' Roll"
11. "Gimme Some Truth"
12. "Whole Wide World"
13. "Police on My Back"
14. "A New England"
Non perderti nessun aggiornamento sui Green Day seguici su:
Facebook: Green Day Italy – Italian Rage and Love
Instagram: Green Day Italy
E non dimenticate di iscrivervi alla nostra Newsletter per ricevere un'email al mese con tutte le ultime news sui Green Day.
Per farlo vi basterà andare QUI